Title
Mastering Wok Cooking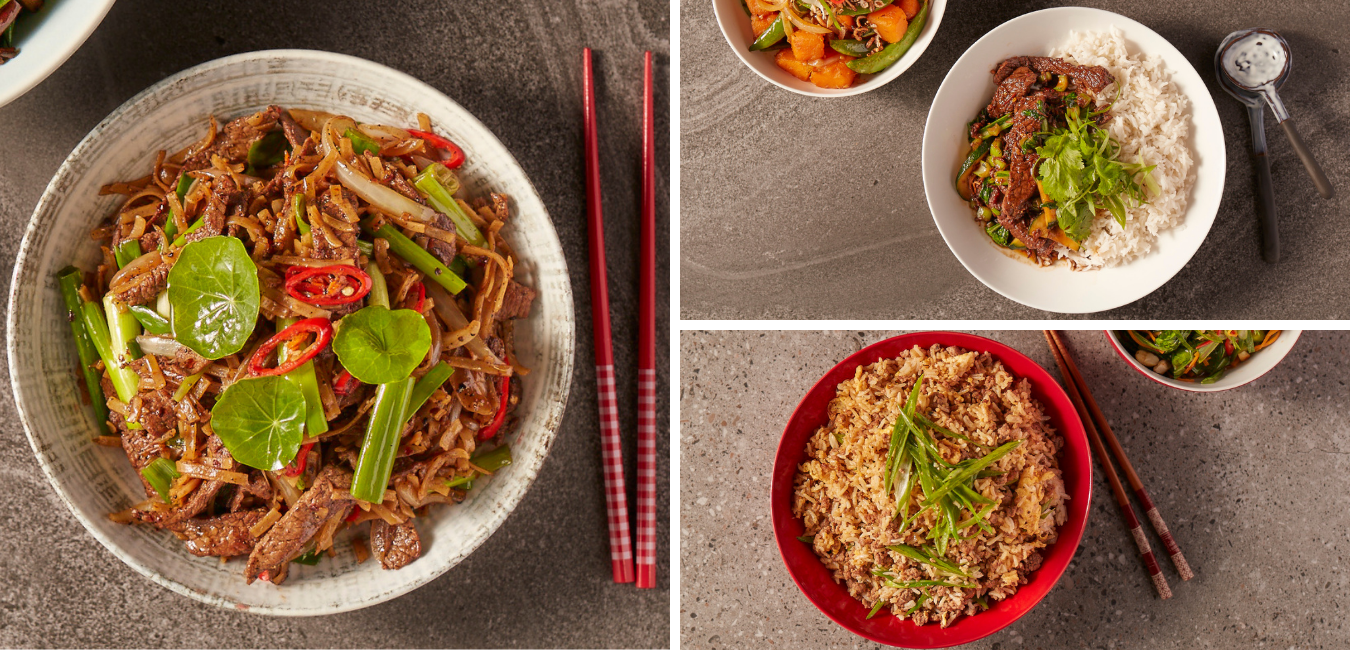 Mastering Wok Cooking
This masterclass focuses on cooking Australian red meat over a fiery hot wok which is a truly magical process. The movement of the wok is called the breath of the wok which gives the meat a smoky, charred flavour and a beautiful fragrance for your customers.
The best tip before diving into wok cooking is to have all of your meats and ingredients ready to go because once you start cooking, there's no going back.
The first dish in this masterclass looks at a Sichuan pepper beef recipe – an easy one. Next up is a traditional Mongolian lamb recipe; a classic. Then we go through a versatile, beef fried rice recipe – and to finish off – a beef in xo sauce recipe.
Butchery is incredibly important, especially so when cooking in a wok. Our master corporate butcher Doug Piper shows you how to cut bolar blade beef for these recipes.
"Generally we use bolar blade for roasting or a slow cook or braise, but today we're showing you some quicker cook methods using this piece of beef."
"When preparing bolar for a quick cook, it's important to get the grain right. You want to cut across the grain and make little slivers of beef – thin – around three mils. We don't want it too thick or it broils as we cook it. We want it thin enough to quickly form a sear on either side of the meat, giving it a fantastic eating experience."
The masterclass finishes off with a chat with Sharon Altman, team leader of commercial cookery and bakery at TAFE NSW, who educates the chefs of tomorrow on ways to best utilise Australian red meat.
We're proud to have partnered with TAFE NSW on this masterclass